"Faint" is a commercial where Red and Yellow finds Santa when suddenly they both exist and Red and Santa faints.
Yellow: So you think Santa will like these red and green m&ms?
Red: I don't know. I never met the guy.
Red: AAAHHH!!! HE DOSE EXIST!!!
(Both Santa and Red faints and candle falls out of red's hand)
Watch commercial
Edit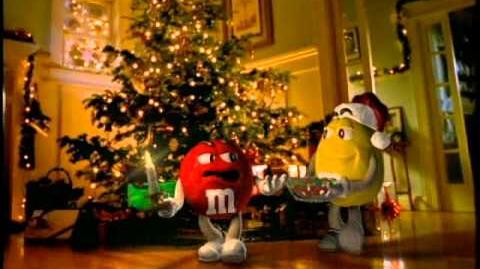 Ad blocker interference detected!
Wikia is a free-to-use site that makes money from advertising. We have a modified experience for viewers using ad blockers

Wikia is not accessible if you've made further modifications. Remove the custom ad blocker rule(s) and the page will load as expected.